I tried living minimalistic, and this is how it went.
As we all know, fashion industry contributes as the second biggest waste in the world. Along with the uprising of environmentally-conscious trend, more slow fashion brands are emerging. More designers are creating a more ethical, higher quality products that won't go to waste after first time wearing. But surely the price wouldn't be as affordable as the mass-produced fast fashion. It seems like sustainable fashion movement is only exclusive to people who can really afford it. Which could be an oxymoron, because this is a movement will only last as a gimmick if only a small number of people are doing it. Do we always have to choose between being sustainable and saving up? Is there any alternative of being eco-friendly and also economically friendly to the wallet?
"Do we always have to choose between being sustainable and saving up?"
So I tried living minimalistic. The general principles of living minimalistic include only keeping the essentials, commit to it for a lifetime, and throw away the rest (or never buy it in the first place). And I have been living on the polar opposite of that, which is a frugal minimalism. Although I almost never buy new stuff, I tend to keep everything I own and never throw anything away (including some pair of turtlenecks I had since I was 8 years old), which is also a zero-waste lifestyle, only borderline a hoarder. As a person with unlimited amount of prints and colors in the closet, I certainly can't pick only 5 monochromatic clothes to wear for a whole year. How to live more sustainable while not sacrificing your current style? Here are some hacks I've been trying for a better, money-saving alternative to dressing up without hurting the earth.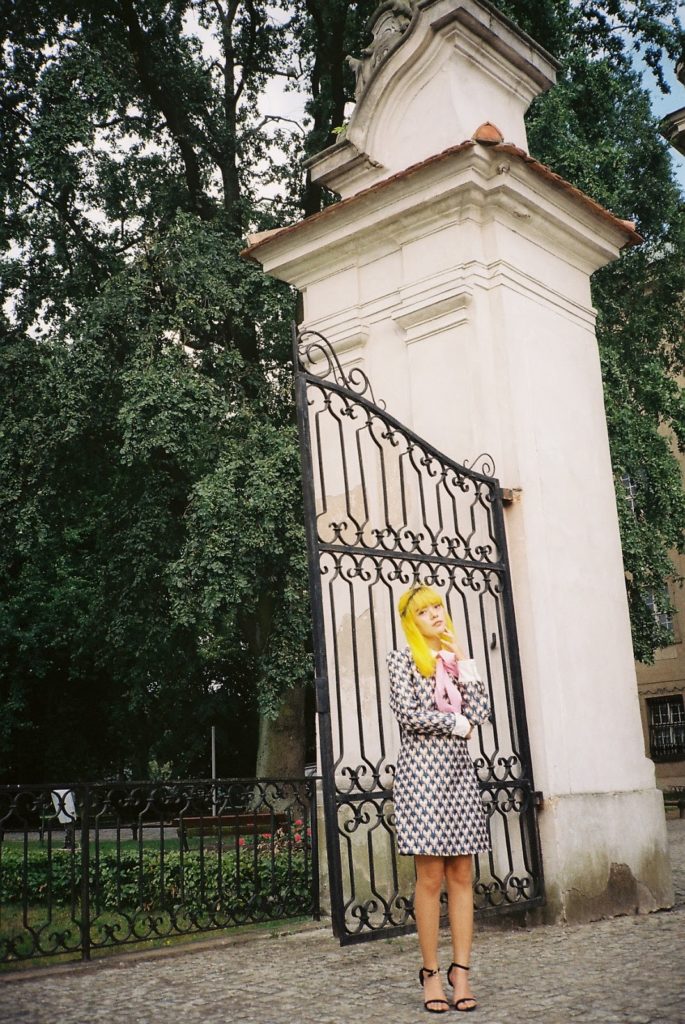 1. Rent It When You Need It
Whether we realized it or not, our closet is a graveyard of pieces we don't know what to do with; fancy dresses we wore for the prom night, a bridesmaid dress, dresses you wore to your cousin's wedding, or other once-in-a-lifetime event. It's too awkward to wear anywhere, but too pricey to throw away, so it's just hidden in the dark corner as we lie to ourselves about wearing it for the second time. I don't know if you realized it or not, but if you *have* to buy a new dress for one special occasion, it's probably because there will never be another occasion in your lifetime to wear it. So it's wiser to use the rental service on this one.
More rental services now are providing ready-to-wear clothes, because of the *social expectation* in some professional settings where you are required to fit a certain dress code. This service comes in handy whenever I need some additional pieces for my styling job. You can pick a plan that works for you (for example: monthly or rent it per piece), to get different look daily yet not having to provide more space in the closet.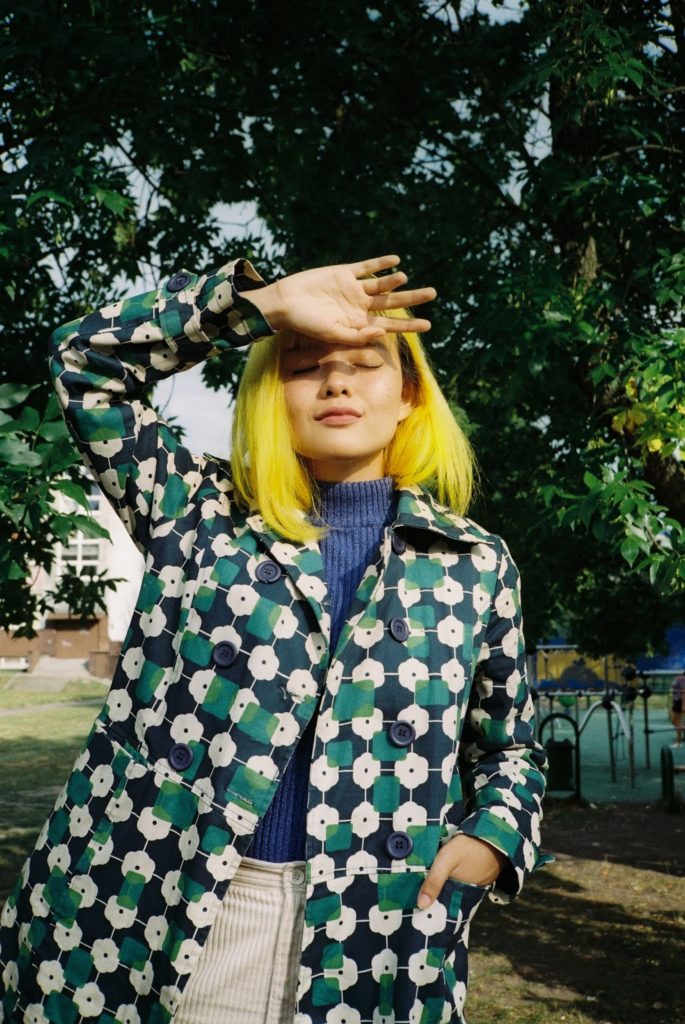 This blue sweater is $1 and the printed coat is $3. The only way to get a good deal in thrift store is to visit them, a lot.
There is no question on why shopping in the thrift store is the winning solution to fashion's biggest garment waste. I'm consistently shopping thrift and it's what getting me to start this blog, and I wish to be an even louder and prouder representative in secondhand shopping. It's cheap, you can find the weirdest stuff, there is only one, it's a treasure hunt. It's also indirectly survival to the fittest. Clothes who can withstand years moving around from parts of the world and being worn and still look good?! That's a sign that it's well-made and can withstand a few more years in your closet. If you don't get the kick from hunting in a real thrift store, there are a lot of online webstores selling secondhand goods nowadays (try Depop, or Tinkerlust if you live in Indonesia) for you to easily browse from your phone. Click here to read some of my thrift adventures stories over the years.
4. Re-wear and re-mix your outfit.
REMEMBER CHER HOROWITZ'S LEGENDARY CLOSET APP??? 
The other day I had extra time to clean my closet, so I tried downloading one closet-arranging app with little to no expectation. But I ended up blown away by so many new cute pairings from my existing outfits that I haven't tried. And it feels like I'm shopping for stuff I already have! If you can't help but fidgeting your thumb through your instagram's 'Shop' page, this app is truly for you.
It takes some time adding your clothes into the gallery (and as an aesthetic seeker, I'd like to make sure my thrift clothes are displayed properly like an online store's new collection), but by making it visible in one scroll so I don't have to browse through my packed closet anymore. I literally lost my shit on Twitter when I first found out about this app. I'm using the one that's called Smart Closet on IOS, and this is just an honest review that it changed my life and helps me get ready easier every morning.
5. Sell / donate clothes you don't need anymore
Now that you're already going through your closet and found many items that no longer fits you anymore, don't let it end up in landfill. You can always donate so that it will have more purpose in other people's hand. My pre-loved and never been worn items are currently sold in Tinkerlust. Not only you can shop there, but you can also create an account to sell your pre-loved stuff too. 
Here are a list of donation places across Indonesia you can ship your unused items to:
Clothes: @sedekahbaju or @clothesforcharityID
Shoes: @Elfourensic#ElfourensicSepatuUntukNegeri
Eyeglasses Frames: @Sejuta_Kacamata
Books: @Lemaribukubuku
Ever since I rent and buy exclusively secondhand, I would only keep basics in my closet like plain t-shirts & socks (that keep on missing), that I can wear over and over again and styled with the secondhand or rented items. Keep in mind that living minimalist is more a journey than an aesthetic. Nobody is perfect in this, but you can always try. Maybe being fashionable doesn't always have to align with being environmentally guilty. Be mindful of each stuff you purchase, as you are making a commitment that it will last for a long time.
(I am gathering all my rented and thrift store items under hashtag #SustainableSozo on instagram, click away if you need some ideas on styling the same piece in different styles without buying new clothes.)