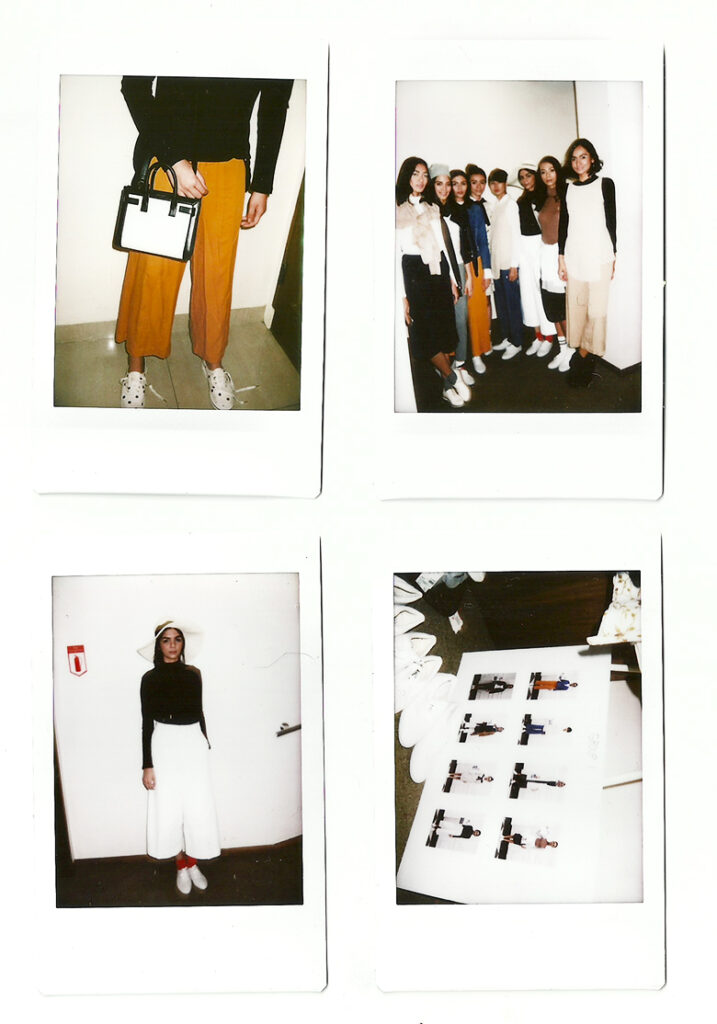 Last week one of my favourite brand from Japan, Uniqlo contacted me to style their latest collection in collaboration with Hana Tajima. Hana Tajima is a well-known Japanese modest wear fashion designer, and this is my first time styling a modest wear.
The awakening of the modest wear has been huge, especially in where I live, Indonesia. The trend for Muslim wear nowadays is modern, younger-looking, yet still modest. For me, I also prefer my outfits to be mostly covered at all time (or as my friends said that my outfits are always in 'Fall – Winter' collection even though it's always summer here in Indonesia).
The briefing for this collection was to style the collection for the Hijab / non-Hijab looks. Hana Tajima's collection is so versatile and current that even the non-hijab can wear it too. I fell in love at the first glance of the collection: Culottes. Turtle-neck. Denim. Mustard, grey and brown color palette (which is my main favourite pallete!). All the looks are so effortless and easy that you can pretty much pair it with everything and it still looks good. Also, the breathable materials from the Airism collection allows you to do layering without worrying that it could be too thick or uncomfortable.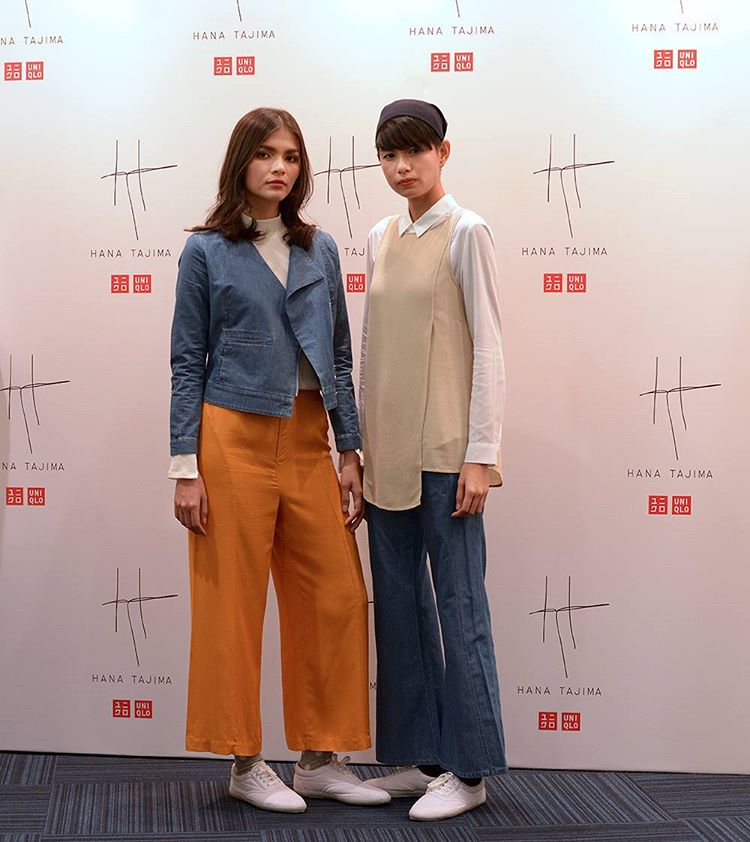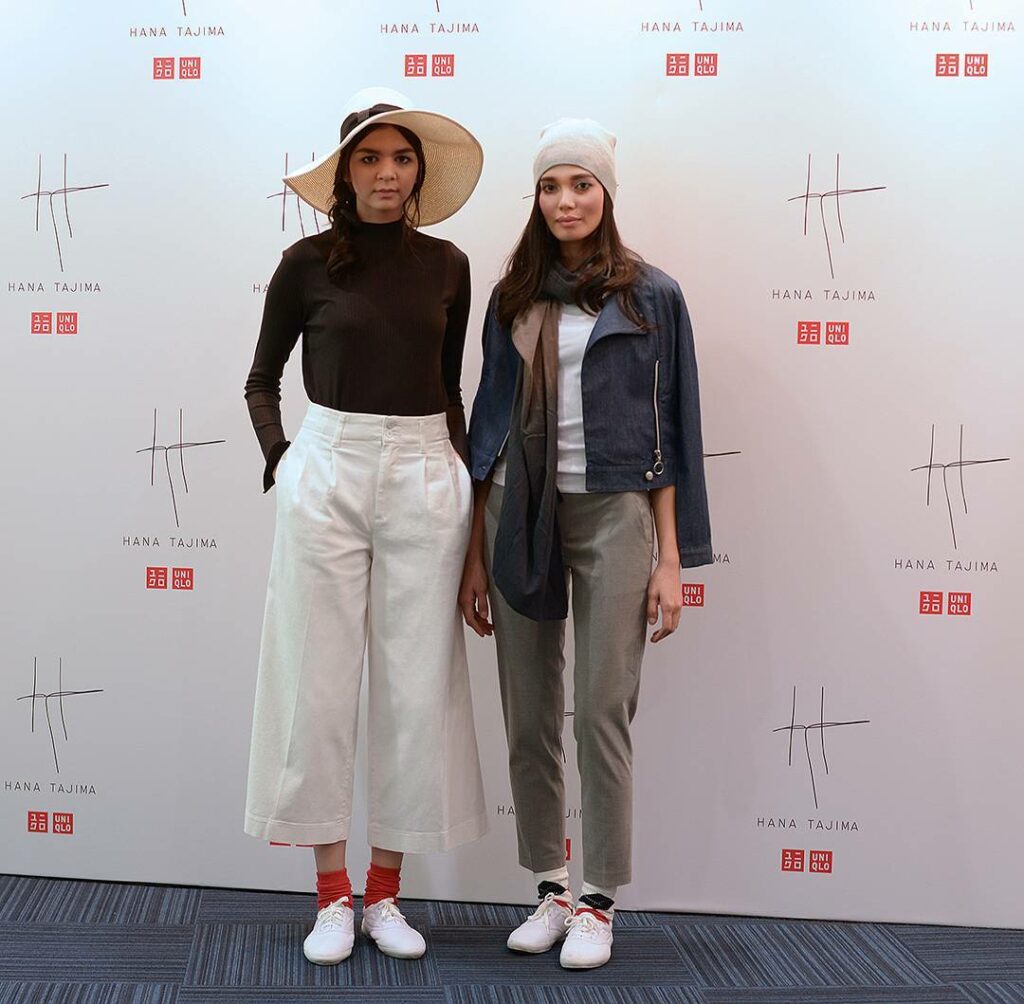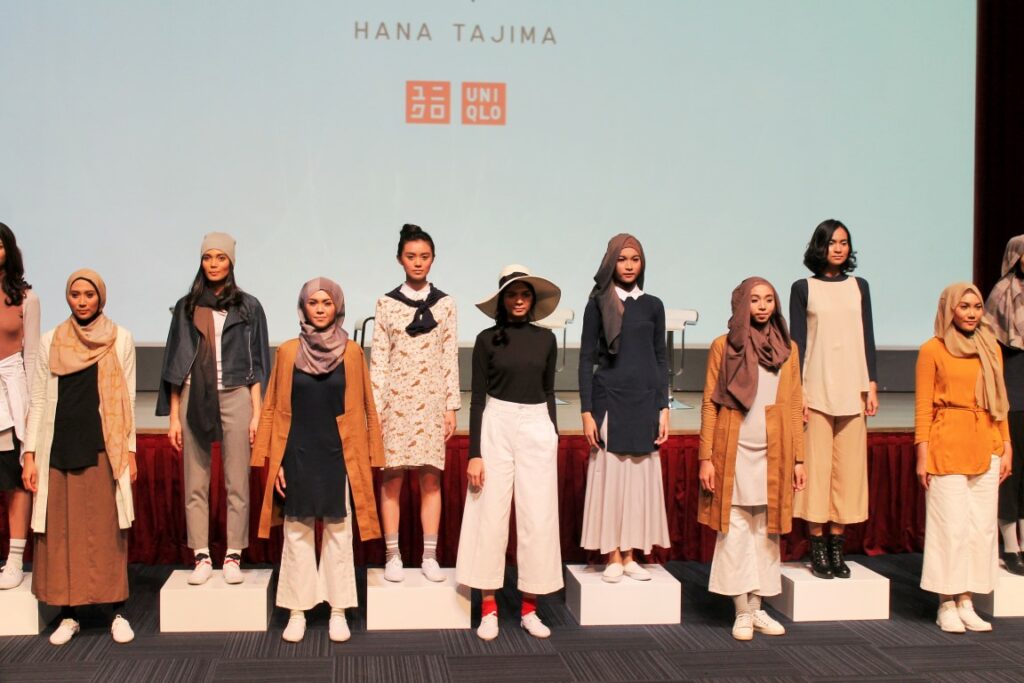 These are the overall collection I styled for Uniqlo x Hana Tajima. There are different personalities and different tips on layering on each looks. My favorite look would be the patterned mini dress piece & the adventurous layerings of long sleeve, creme spandex top, jacket on the waist, and skirt as seen on the 4th from the left on below picture. 🙂